In the midst of 'Hurricane Upstairs' we've been working hard on miscellaneous list items downstairs.
We're almost done painting the trim a semi-gloss white, although the big challenge is figuring out how to paint the bay window that the cats love to sit on. We decided that we'll paint it when it's dark out, as the cats only seem to stare out the window during the day time. Let's hope that works, and we don't come home to find white paw prints all over our furniture and carpet. Although I do love a nice animal print...
As Tony mentioned briefly, we also bought ourselves all new kitchen appliances. I know, HUGE, right? Totally huge. Buying appliances sounds so adult too. We're such grown ups. We weren't exactly planning on taking the plunge this soon, especially with all this other work going on, not to mention the little economic FREAK OUT our country is facing... not sure if you've heard about it.
But one of Tony's many connections presented us with an opportunity we couldn't pass up. And we had to make a decision within a matter of days. Without naming names or going into too much detail (and no, they did not "fall off a truck"), we ended up paying just over $2k for these beauties, saving about $1300 including all rebates:
Stove:
Microwave (which will go above the stove, saving on precious counter space):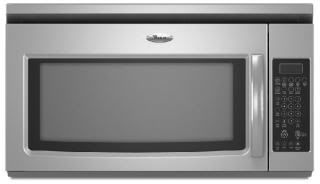 Dishwasher: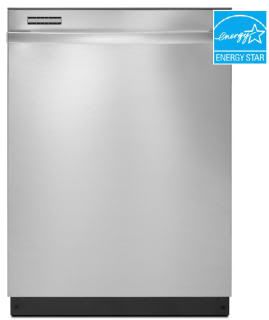 Fridge: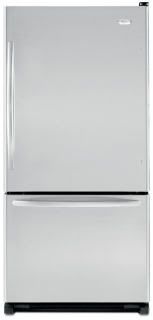 Okay, so the excitement doesn't quite translate to stock photos, but believe me... They are pretty. At least I hope so. They're to be delivered next Monday. EEE!! That's my excited sound.
Now that things are happening in the kitchen, that project may be pushed to #2 on the list up from #3. We were planning on tackling the downstairs bathroom after the current project is complete. But seeing those beautiful appliances up against the oak cabinets, laminate floor, and PINK countertops may just give us the nudge to move forward with some serious kitchen plans.
Fingers crossed we can get to it by 2010.