Finally, a post going back to the original theme of the blog! The house. Obviously with the new addition on the way we had to think about where to put him. It was a no brainer to turn the office next to our bedroom into the nursery. Even though Desmond is now 3 months old, it's still not totally finished. I would like to paint something on the wall next to his crib, need some kind of toy box in there, a side table for the rocker, among other things. But it does the job. And it is now my favorite room in the house. It feels warm and fun and cozy. Lots of space to sit on the floor and play or to walk around rocking the baby to sleep. I definitely don't mind the hours I have to spend in there!
See the 'Before' pics in
this previous entry
.
Now:
Bed in the room for those early weeks when he was up every couple hours during the night. Although it was rarely used because he was sleeping in our room at that point, we still like it there just in case.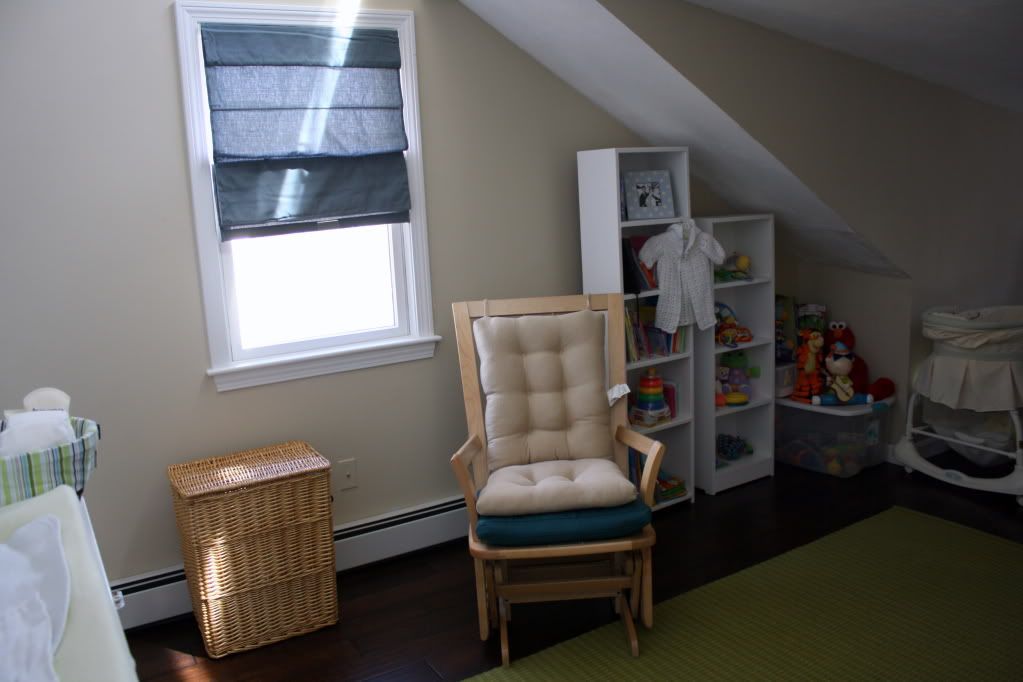 The rocker, on the other hand, is used
all the time
. Bookcases were a Craigslist find for super cheap.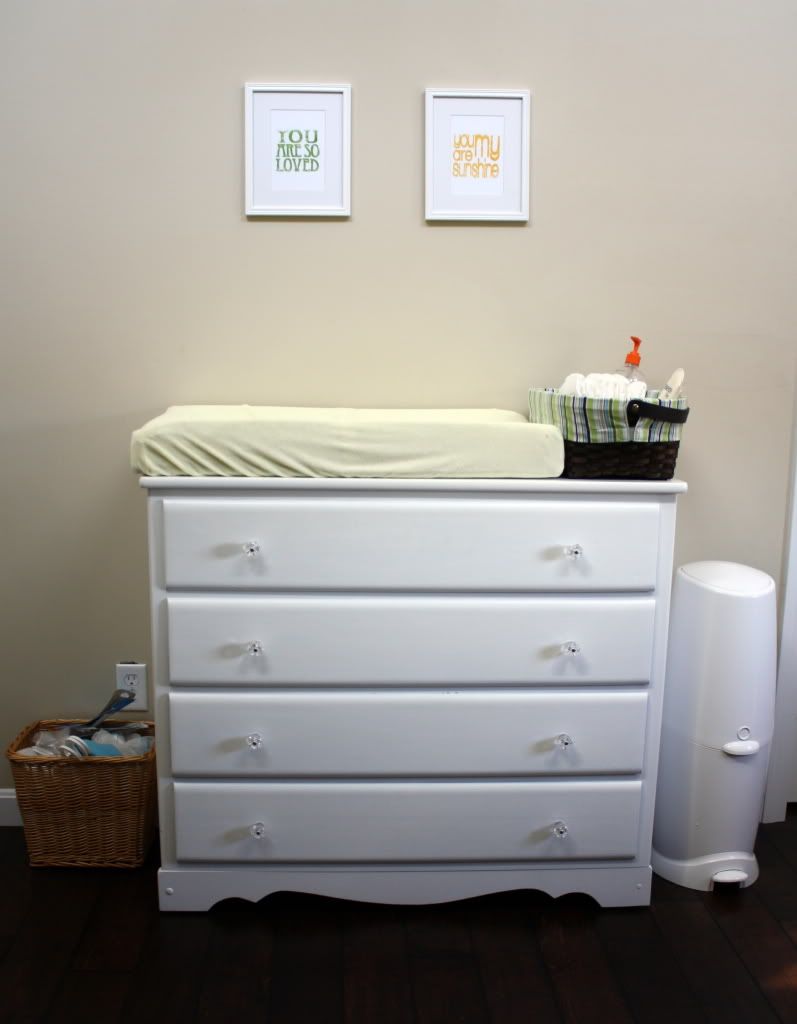 This dresser/changing table was a hand-me-down from Tony's uncle. It was mostly unfinished with the drawers painted green. We painted it bright white and swapped the handles for some glass knobs that I LOVE.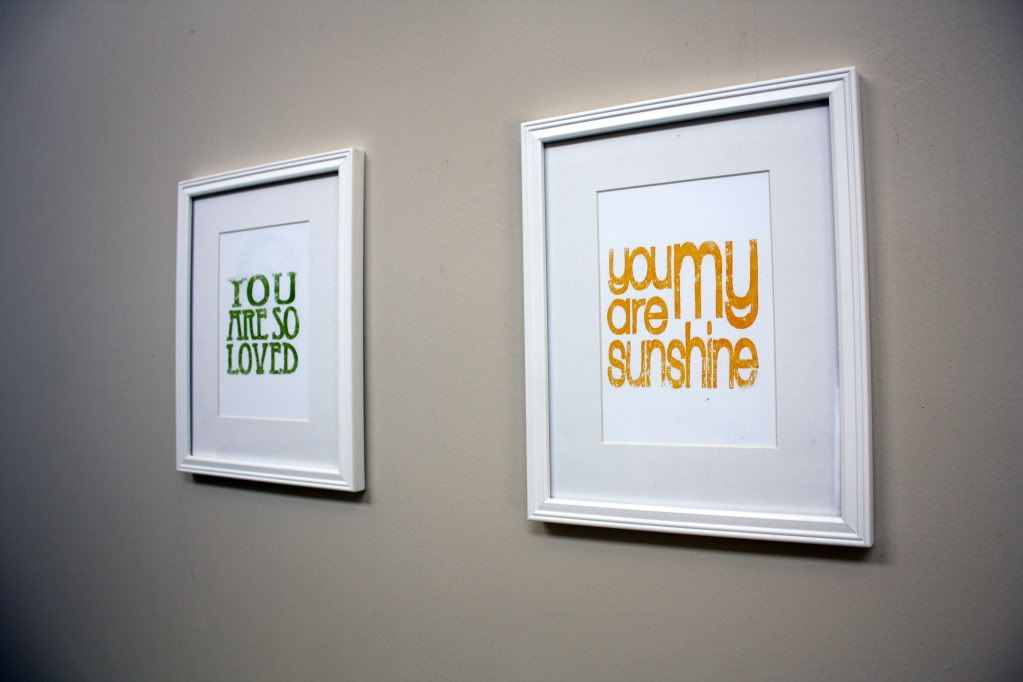 I bought these prints off of
Etsy
before Desmond was even conceived.
Sweater Desmond wore home from the hospital, crocheted by my mother.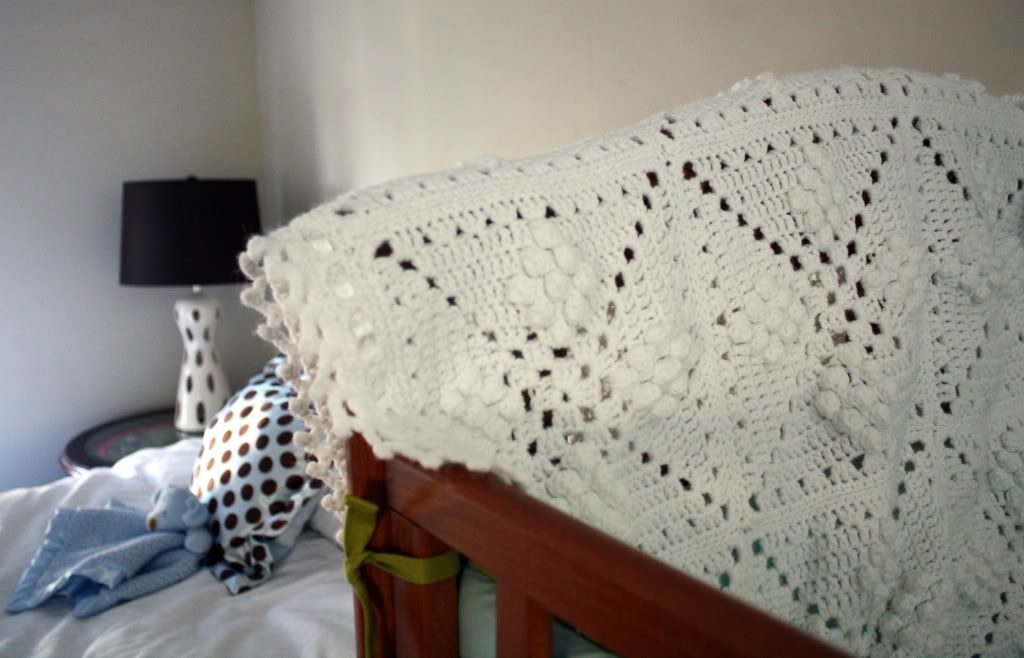 Blanket over the crib also crocheted by my mom. She's so talented.
Crib, a hand-me-down from my older sister. The bedding is blue, green, and brown fish. We had a matching mobile, but Des loved this one that was on his bassinet.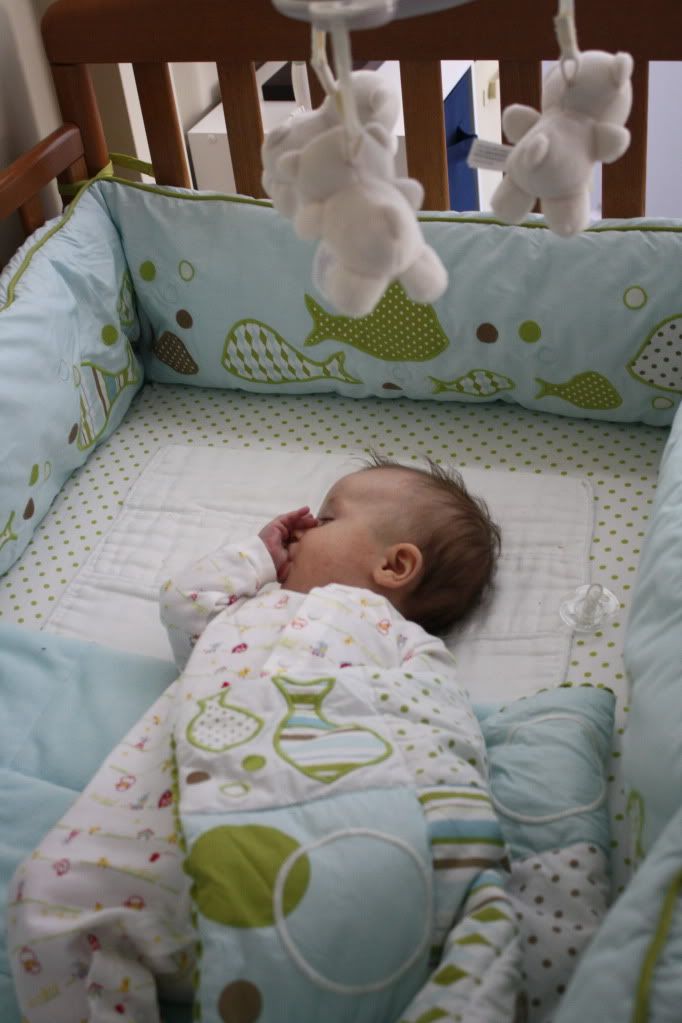 Closer look at the bedding, and the adorable thumb-sucker who sleeps in it.
So there it is, finally. Simple and cute.